With iOS 11, Apple added an option to compress both photos and videos with a new, more efficient encoding called HEVC or High Efficiency Video Codec. It also introduced the HEIF file format and the .heic file extension.
HEVC: next generation video codec for compressing video data
HEIF: file format for storing photos, live photos, animated GIFs, thumbnails, metadata and even videos
.heic: file extension for HEIF files containing HEVC encoded photos
HEVC Video Codec
You might already be familiar with HEVC since it's also known as H.265 (or MPEG-H Part 2). This is the successor to the old H.264 video format and offers high-quality video at lower bit rates than H.264. In an age where 4K video is becoming more common, HEVC is now being used to compress those ultra-high-bitrate videos because of its improved efficiency.
Much better compression than H.264
According to Apple's presentation & slides HEVC provides up to 40 % better compression in general use case when compared to H.264 while iOS' Camera app promises to 2x better video compression when using the new video codec.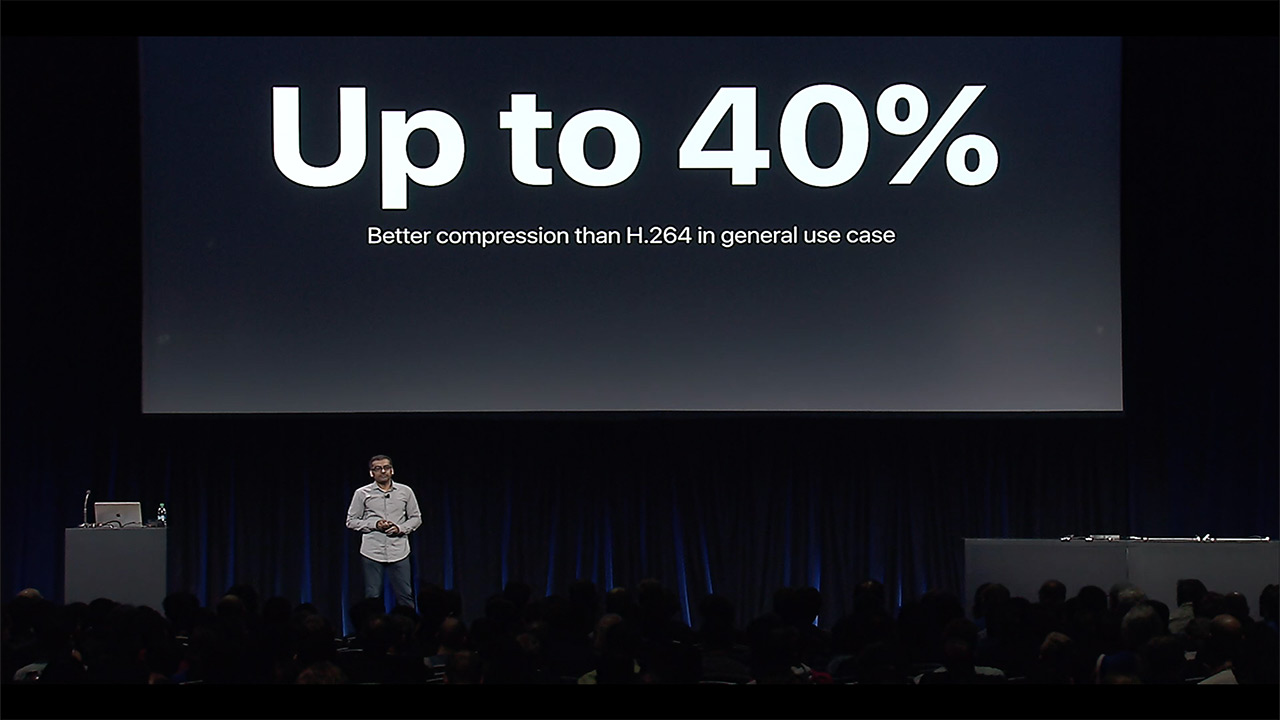 HEVC video playback (decoding) support
HEVC playback is only supported by the newest platforms through a combination of software and hardware decoding:
| Can open and play HEVC-encoded MOV (.mov) videos | Cannot open or play HEVC-encoded MOV (.mov) videos |
| --- | --- |
| iOS 11, macOS High Sierra (10.13), Windows 10, Android 5.0 or higher | iOS 10 or lower, macOS Sierra (10.12) or lower, Windows 8.1 or lower, Android 4.4.4 or lower |
Software decoding: all iOS and macOS devices will be able to play HEVC video after upgrading to iOS 11 and macOS High Sierra (10.13) through software decoding.
Hardware decoding is speedier and less CPU intensive and it's only possible with mobile devices sporting the A9 chip (iPhone 6s, iPhone SE, iPad 9.7) or newer PCs and Macs powered by a 6th generation Intel Core processor (Skylake) or newer .
HEVC video creation (encoding) support
iOS devices with A10 and newer processors will be able to capture video and encode it with the new HEVC video codec.
The following iOS devices use A10 and newer processors:
iPhone 7 and 7 Plus
iPhone 8 and 8 Plus
iPhone X
iPad Pro (2017)
The .mov file format will be used to store HEVC video data when creating videos using iOS' Camera app.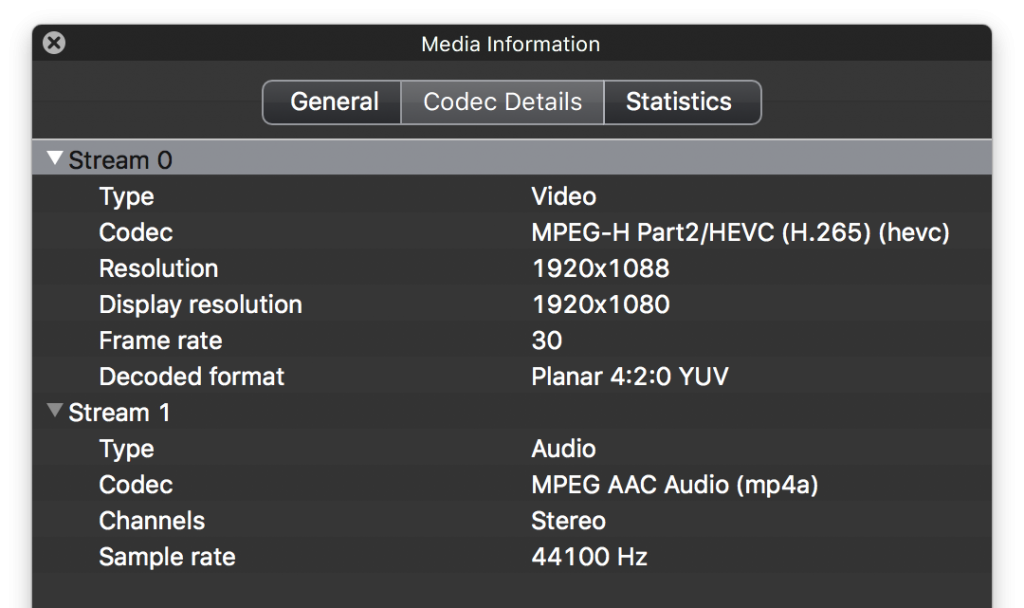 HEIF File Format
HEIF on the other hand is a container for storing photos, live photos, animated GIFs and even videos. Because it can use HEVC for compression it promises up to 2x better compression than JPEG.
HEIF files containing HEVC data will have the .heic extension.
Because it stores HEVC data all iOS and macOS devices (upgraded to iOS 11 and macOs High Sierra) will be able to play/view the new .heic image files using software decode.
Configuring iOS11 to use HEVC & HEIF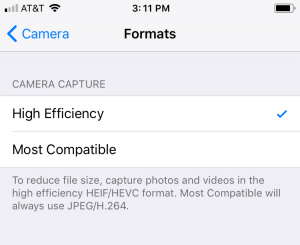 If you're not using an iPhone 7 or later, or the 2017 generation of iPad Pro models, your devices won't capture photos or videos using these new technologies. If you do have a new model, you can choose how to handle these formats through the Settings > Camera > Formats option which will only show on the newer devices.
When switching on the feature your old videos and photos will remain as they are while new videos & photos will use the newer HEVC codec and HEIF image file format.
More information
For more information make sure to check out the Session 503 video from WWDC 2017: Introducing HEIF and HEVC and it's PDF presentation slides.