We've been working hard again to make Pipe the best it can be. Here's what we got for you in this latest update.
Upload Videos to YouTube
We've integrated YouTube uploading with Pipe. You can do this by going in your Pipe account in the videos tab and simply pressing the [Upload] button that is displayed for each video.
A new window will appear in which you have to fill out the title, description, tags and choose the level of privacy for your video.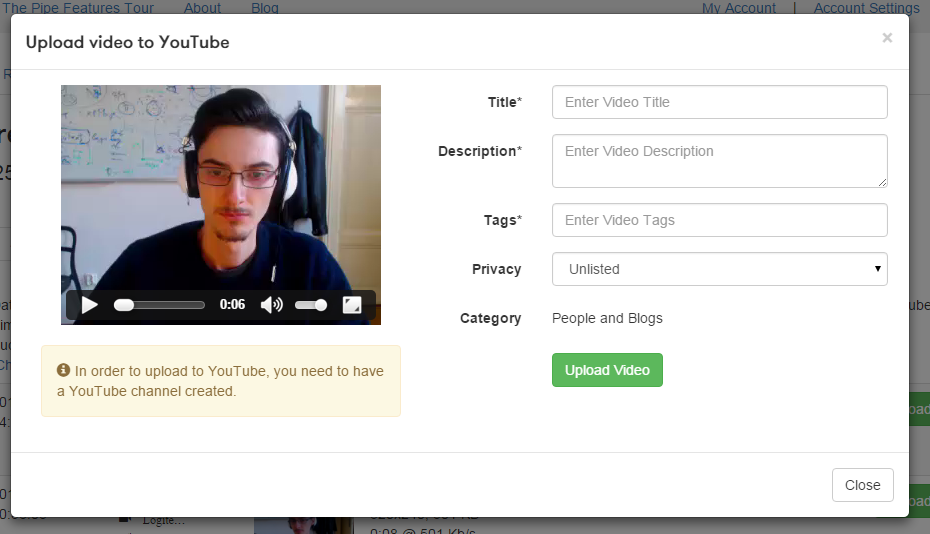 When you upload a video for the first time, you will be asked to authorize Pipe to access your YouTube account. After that for a period of 1 hour Pipe will have authorization to upload selected videos to your channel.
Important to note that in order to upload videos, your YouTube account will have to have a channel created.
Video Watermarking
We have added the option to add a watermark on your recorded videos. You can do this by accessing the new [Watermarking] tab.
This new page allows you to setup watermarking and view if a watermark is configured or not.
All you need to do is upload a .png image that will represent your watermark and choose the corner in which to be displayed: top-left, top-right, bottom-left or bottom-right.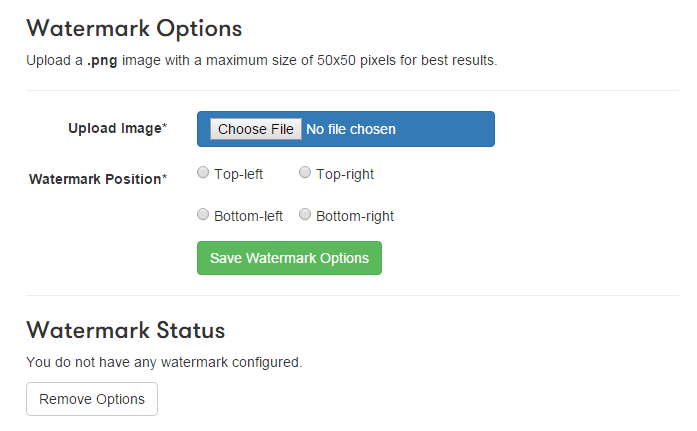 After setting it up, all the videos you record will be watermarked accordingly. Here's an example with the watermark shown in the top-right corner: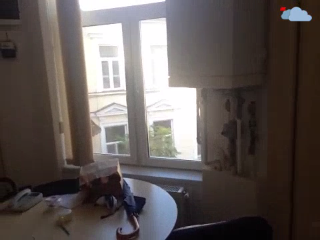 Webhook Resending
You now have the option to resend video webhooks that failed to be automatically sent at the time of the recording. A [Webhook] column has been added in the videos page of your account. A checkmark will be displayed if the webhook has been sent successfully, if not a [Resend] button will be shown.
This option works retroactively, so you'll now be able to resend all your past webhooks that have failed.