With a final push before the holidays, we managed to improve Pipe even further.
New Amazon S3 folder options and regions
We've added the option to specify a folder name when configuring your Amazon S3 storage in your Pipe Account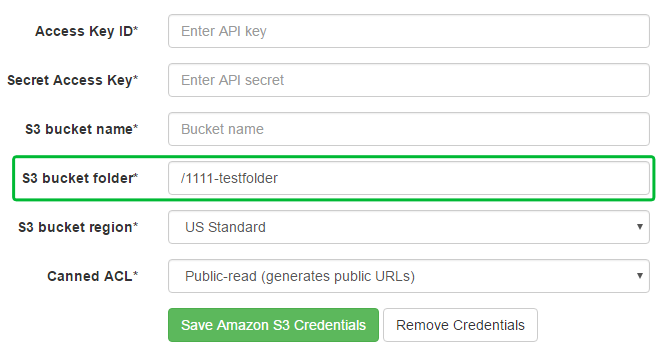 The default value of the option is "/". This means the files will be stored on the root of your S3 storage.
If you specify a folder name and it is not already created on your S3 storage, Pipe will automatically create it for you.
We've also added 3 new bucket regions options: London, Seoul and Mumbai.
Improvements
Consistent init screen -> privacy screen -> device selection screen -> record screen flow in the Flash client
Video playback in the Flash video recording client is no longer flipped which makes recorded text readable during playback
Better handling of used devices on computers with multiple recording devices when local shared objects (cookies) are not allowed (Flash client)
Updates to the JavaScript Mobile Events API: added videoId parameter to onVideoUploadSuccess() event function. See documentation.
Language detection for both desktop and mobile version now consistently relies on the browser's preferred language, instead of the OS or browser language
onRecorderReady()is now the preferred JS Events API function to detect when Pipe is ready to record as onFlashReady() is being deprecated (still works)
onRecorderInit() is a new JS Events API function that lets you know the initial [Record Video] screen is ready to be clicked
Fixes
Fixed issue in Pipe's account settings with [Cancel subscription] button still showing in the account settings after the subscription was cancelled
Fixed issue with fast clicking on [Save] button skipping the thumbnail creation (Flash client)
Documentation