12th of January Update: According to Adobe's recently updated Flash EOL page to help secure users' systems, Adobe will block Flash content from running in Flash Player beginning January 12, 2021. That date is today.
As of today, trying to run any Flash content in Flash Player results in the following Flash content being shown instead, with a link towards Adobe's Flash EOL page.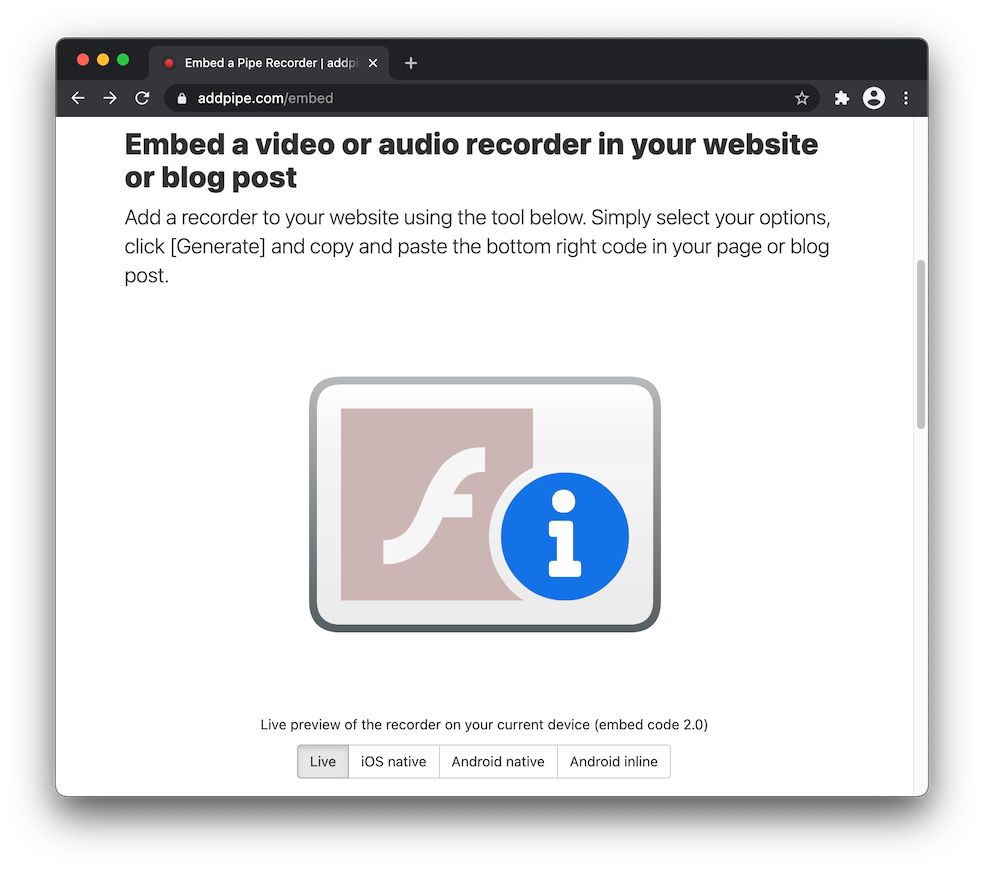 ---
Initial Post
Flash Player support will be discontinued by major browsers as follows: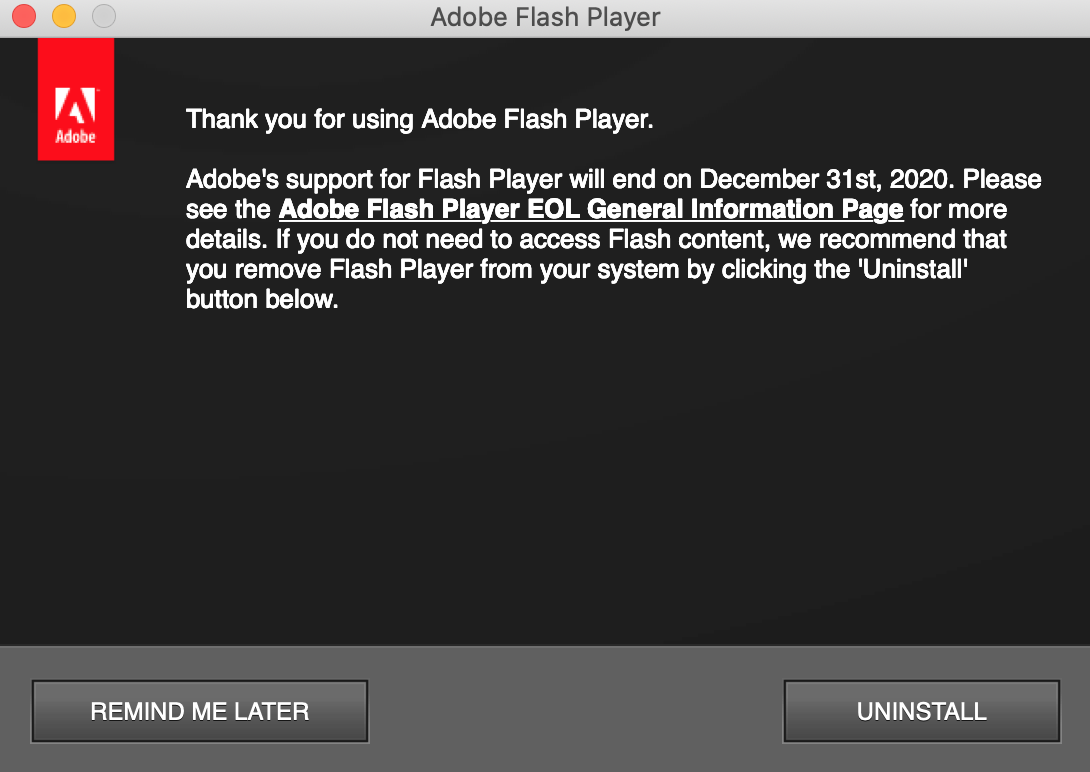 So on one side, we have newer browsers removing support for Flash Player. On the other side, we have Adobe removing Flash Player download pages and actively prompting users to remove Flash Player so we can't rely on Flash Player support in older browsers.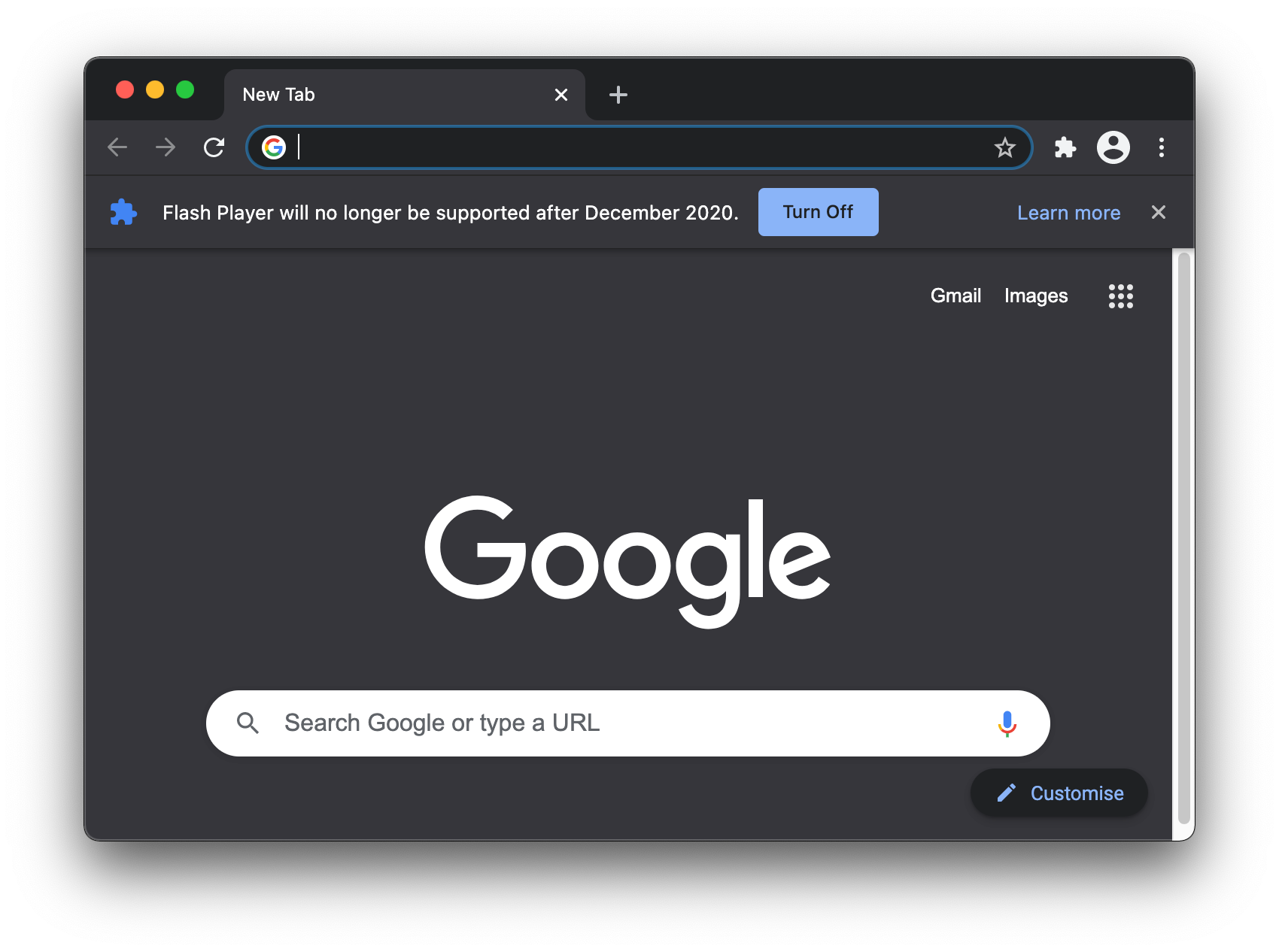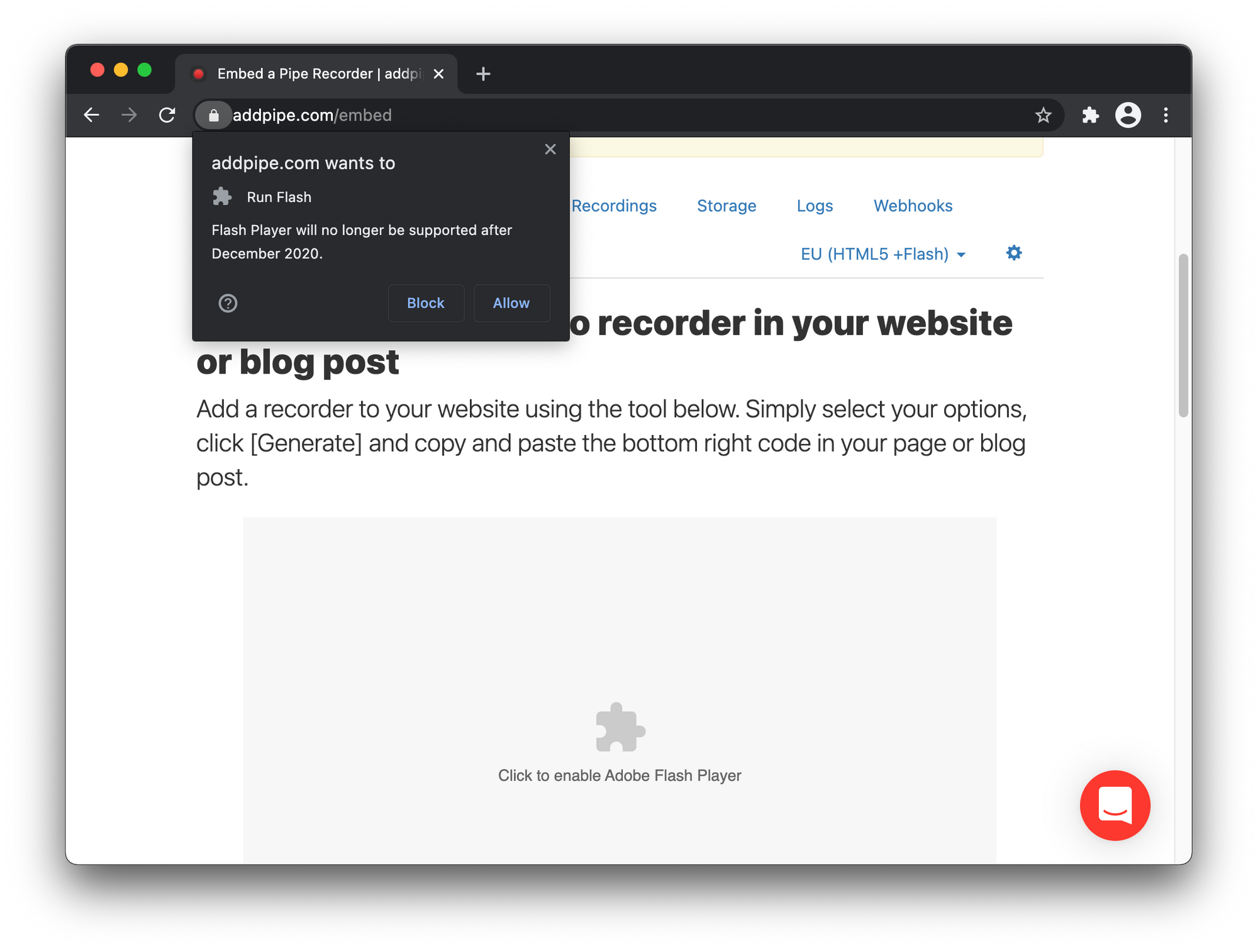 As a result, we've taken the decision to remove the Flash Player based recording client from our platform starting with 1st of February 2021.
During the month of November, only 2.33% of the video recordings we processed came from the Flash based recorder.
Starting with the 1st of February, users of older browsers that do not support the newer HTML MediaStream Recording API (all IE versions, non Chromium Edge,  Safari + very very old Chrome and Firefox versions) will see a message similar to what Safari 14 users see today: